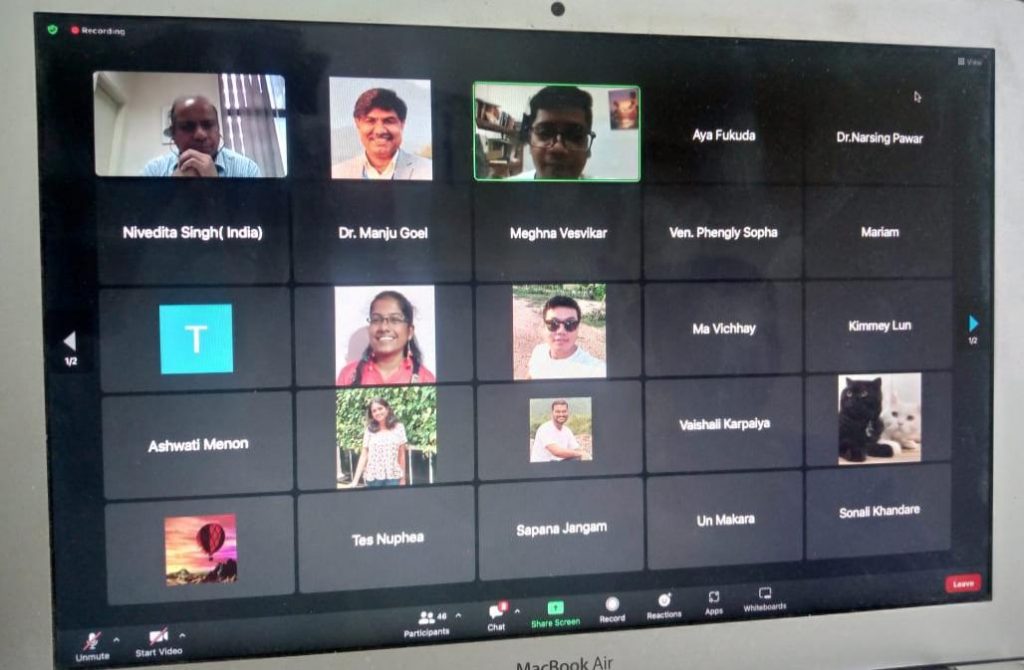 The School of Politics and International Relations (SPIR) launched the Global Campus Programme (GCP) in collaboration with the Tokyo University of Foreign Studies (TUFS), College of Social Work, Nirmala Niketan, Mumbai, India, and Paññāsāstra University of Cambodia on June 07, 2022. The purpose of the Global Campus Programme is to bring together faculty and students in a substantive discussion that deep dives into the dynamics of contemporary conflicts including also theoretical undercurrents of the peace and conflict studies discipline.
In the first lecture in the 2022 series, Dr Farhan Hanif Siddiqi, Director SPIR delivered a talk on 'Conflict Resolution and Prospects for Peace between India and Pakistan.' He argued that despite the recent hostility in bilateral relations, it is never a bad time to speak of peace, conflict resolution and negotiated solutions between adversaries. He reiterated that the India-Pakistan conflict dyad incorporates both competitive and cooperative dynamics. If Kashmir presents a push factor towards conflict, the Kartarpur Corridor symbolises a pull away from conflict in the direction of cooperative engagement.
Dr. Siddiqi presented the challenges that dot India-Pakistan relations specially since Indian August 5, 2019, policy measures in Kashmir, conditions that incentivise the readiness to cooperate and compel India and Pakistan to make a fresh start and finally, the baby steps that both states can undertake to normalise their relations in the near future. He reiterated that despite conflict, both states realise the 'need to associate.' If peace is to prevail in South Asia, it is imperative that incendiary perceptions on both sides give way to critical self-reflection which can then lay the grounds for larger conflict resolution.
The lecture was followed by an interesting and lively question and answer session.